Breeze Urgent Care stands ready to treat most minor illnesses and injuries.


Common Conditions & Injuries Treated

Allergies
Cold or Flu Symptoms
Earaches
Fevers
Foreign Object in Eye or Nose
Headaches
Minor Allergic Reactions
Minor Burns or Bruises
Minor Fractures

Minor Lacerations & Abscesses
Rash or Poison Oak
Scrapes or Minor Cuts
Skin Complaints
Sore Throat
Sprains or Breaks
Urinary Tract infection (UTI)
Upper Respiratory Infection (URI)

Flu Vaccinations
School and Sports Physicals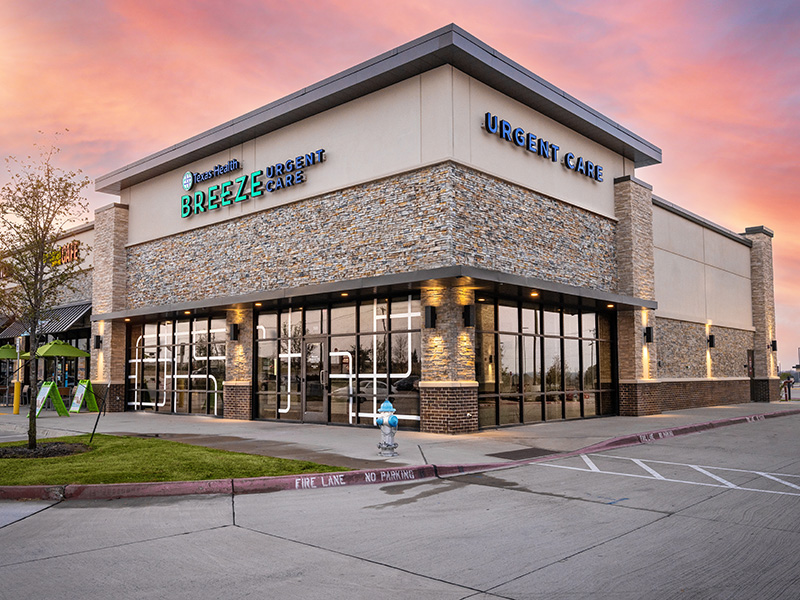 Convenient Locations
Ready to experience the Breeze difference? Search a location nearest to you for fast quality care.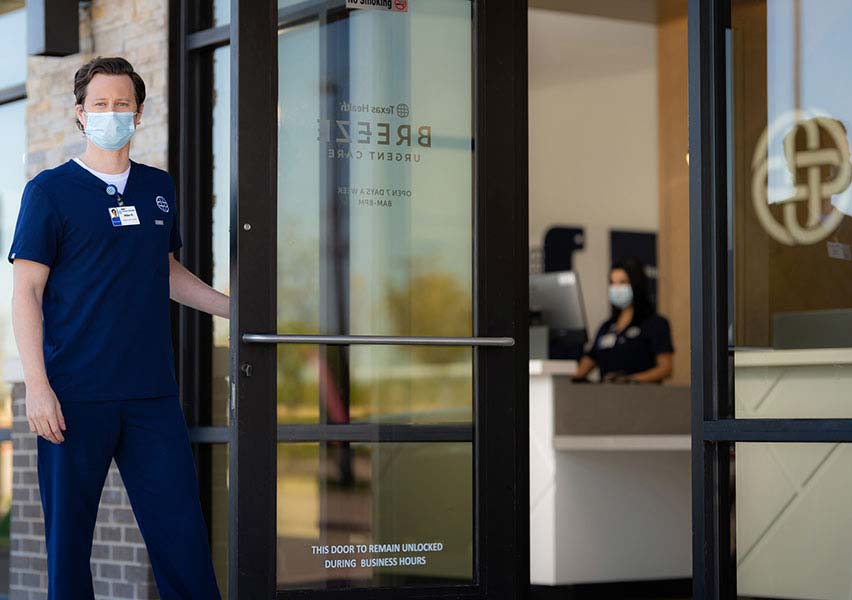 Check out Urgent Care 2.0 and Give Back
Help Texas Health Breeze Urgent Care meet its goal of providing 60,000 meals to fight hunger in our community. We've pledged donations to the North Texas Food Bank based on video views. So, take 60 seconds to learn about the Breeze experience and help feed families in your community!


Is it an Emergency?
If you are experiencing any of the following symptoms, please call 911 immediately.
Shortness of breath
Severe trauma or bleeding
Severe abdominal pain
Drug overdose/accidental poisonings